Today celebrate the dark, heavily-roasted, malty brewness that is stout, the cool weathered companion for anyone in need of a belly warming during the cool, fall months.
This iconic beer style is best known for its characteristic dark brown to pitch black colors, and its intense smokey, chocolatey flavors that demand a gathering of stout solidarity.
And today is as good as day as ever, seeing that this very day marks the first International Stout Day!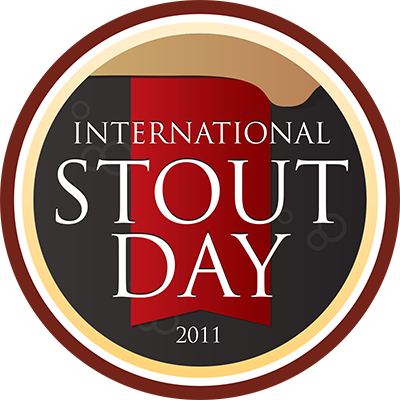 Yes, ladies and gents there is yet another calendar day dedicated to beer deliciousness.
So be it oyster stout, dry stout, Irish stout, sweet stout, imperial stout, chocolate stout, milk stout, oatmeal stout, coffee stout or porter, raise your glasses and bask in the revelry of good company.
Don't forget the sweet and stouts!
The dark rich body of this creamy, weighty, and malty brew goes swimmingly when paired with vanilla ice cream, chocolates, and cheeses.
stout beer float with a heaping size scoop of vanilla
Guinness stout cupcakes made with bittersweet chocolate, Bailey's buttercream frosting, and an added sprinkling of sea salt enhance the richness of darkness.
even more Guinnessgasm goodness
Stay away from the bitter cheeses, and instead happily
pair the dark, stouty goodness with sweet, salty, and creamy cheeses such as:
a Bleu d'Auvergne from France
the triple creamed bliss of Vermont Cremont
the nutty, melty goodness of Alpine Style Swiss Raclette
or the decadent triple-crème-style of Pierre Robert
or just skip the beer and go straight for the Cahill Irish Porter Cheddar cheese! A beautiful, marbled beauty with porter beer added into curds shortly before pressing.
For further Stouty details visit:
International Stout Day
I never did meet a stout I didn't like.
Slàinte!
x