The weekend has drawn to a close and I sit here beaming over the magic that took place in a snapshot of time. Still a bit uncomfortably full from a day of decadence hosted by my darling wine gal pal, Niki.
Miss Niki made these gorgeous asparagus, gouda and dill quiches.
While I made my widely acclaimed baked banana french toast.
The spellbinding duo was a smashing hit, and we took to mimosas of elderflower and fresh strawberry mint purees to satiate our thirsty hankerings.
The accompaniments ran aplenty including, fresh fruits of persimmons, strawberries, pineapples and blueberries.
A beautifully presented balsamic caprese salad made with crisp basil from Niki's (the seasoned landscape artist) garden was set to beautifully adorn the patio table.
Feasting the eyes on the feastiest of feasty eyesights.
I am fond of the crystal glassware.
...and the nutty and fruit-tasty, muffin-baked goodness.
A whimsical and scrumptious Battenberg cake, a classic English treat perfect for teatime, made a grand appearance later that afternoon.
It's a spongy bit with a lovely, alternating checkered pattern that's covered in a sugary-almond marzipan confection layer.
And it's as tasty as it is pretty.
Even laterer, a handsome cheese board surprised us. It proudly showcased smoked goudas, Beemster peppered with mustard seed, a brilliant Brillat-Savarin, and a beautifully-veined, Italian gorgonzola.
I took to my very 1st game of croquet (or what I like to call the ground billiards) with the playfellows.
We did however, bend the rules and used real vintage mallets in lieu of flamingos. No authoritarian queens demanding decapitations were present, but heaps of rules were nonetheless.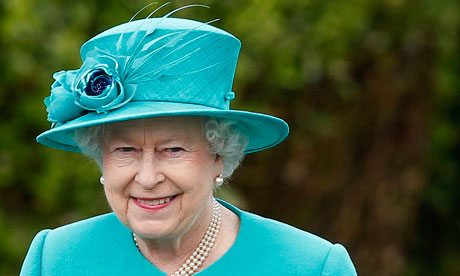 Additionally, I seem to have picked up a royal English accent along the way.
Going to see a man about a dog now, or whatever the English/British would have you believe.
Heaps of Monday happies and lucky lovebuckets to you,
you beautiful kinfolks.
x